Users may want to change folder permissions to allow their applications for read/write access.  This can be accomplished within the Windows Hosting Control panel.


You may access your Hosting Service Control Panel by:
Logging into http://manage.inet7.com

Click Services

Click on "Active" of any particular service

Scroll down to "Open Control Panel"
Once you are in the control panel, there are many features and a fantastic Help Menu at the top which includes access to Video Tutorials for commonly performed tasks.

To Change folder or file permissionns:
Click "Files" and navigate to the folder or file that needs updating.  

Hover your mouse over near the left-hands side of the "Modified" time stamp, you will see a tiny arror display.  Click this to show options including "change permissions":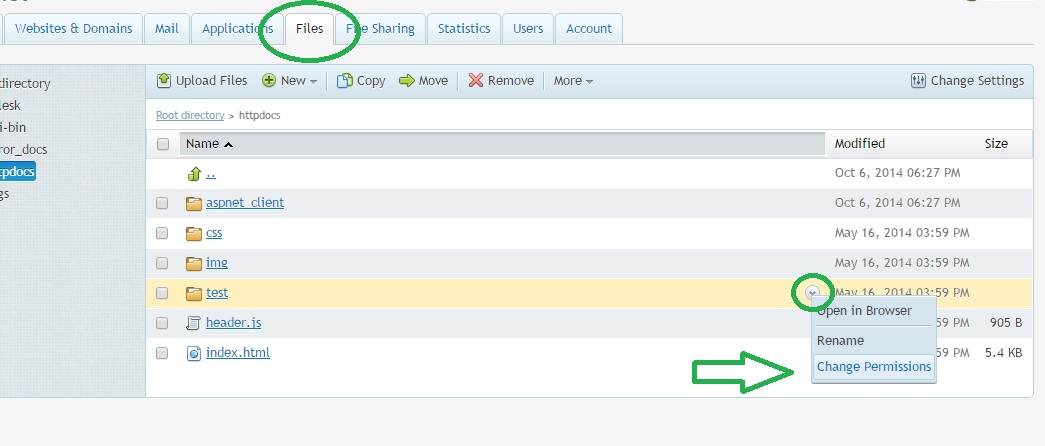 By default, the folder you are in will inherit the permissions of it's parent folder.  Since you are customizing this folder, you want to "uncheck" the box next to "Allow inheritable permissions...."

Next, check the box to "replace permission entries on all child objects"

For Most application-based file changes/uploads, the application will use the IIS Anonymous User, Hightlight this user, then select the permissions you would like this user to have.

Click "ok"

.